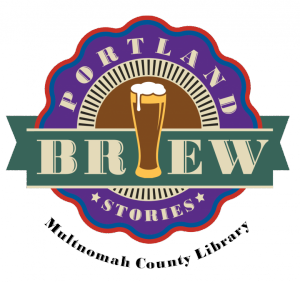 The Story of Portland Brewing includes neighborhood breweries that have a tradition of bringing the community together. Many breweries have created family friendly spaces for community members and neighbors to gather in, either by providing community activities or taking part in efforts to improve the community around them. Brewers have a collaborative approach in sharing their passion, beer, with their neighbors and friends as do libraries when connecting our community with information.
With help from our friends in the local brewing community, Multnomah County Library has assembled one of the most comprehensive collections of digital materials related to one of our area's most important and defining industries. Portland Brew Stories shares and celebrates the beer culture in our community.
To learn more about the history of hops and brewing in Oregon visit the Oregon Hops and Brewing Archives. Many thanks to OHBA for their help in this project.
Items in this collection are used by permission of the copyright holder, except where noted on the information page for the item. Information about copyright for particular items can be found in the "Rights & Usage" field of each item.
The copyright law of the United States (Title 17, United States Code) governs the making of photocopies or other reproductions of copyrighted material. It is the responsibility of any users of this digital collection to determine whether their intended use of an item is acceptable under copyright law.
If you are the copyright holder for an item on this website that is not properly identified or that you believe should be removed, please contact us. When contacting us about an item in this collection, please include the identifier for the item (e.g., PUpic_000360).